Last year, I collaborated with artist Julie Beyer to create the Ann Arbor Art Show poster. And this year, the poster was recognized by Sunshine Artist Magazine as the "Overall Best" art show poster!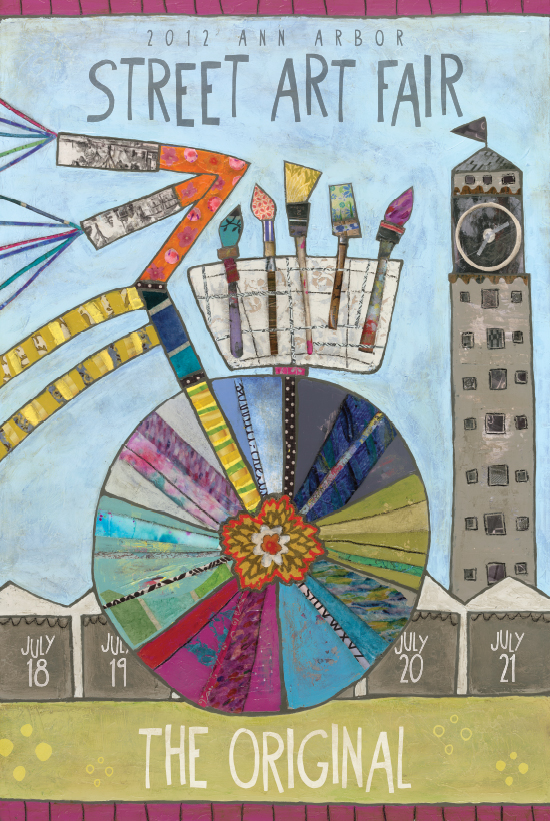 They received 58 entries from 20 states… so as you can imagine, I'm quite honored. The judges were so convinced that this entry deserved the top prize that it was the first award they assigned. "It was an instant reaction," said Jules Davidson. "It kind of does everything right," said Ken Hannon. "It's big, it's bold, it's colorful and if you're familiar with Ann Arbor at all, it fits. Everything works," said Hannon. Concurring, Davidson added: "The text and the information all works perfectly with the image."
So that's a little toot of my own horn. Check out more work I've done for Julie Beyer here.