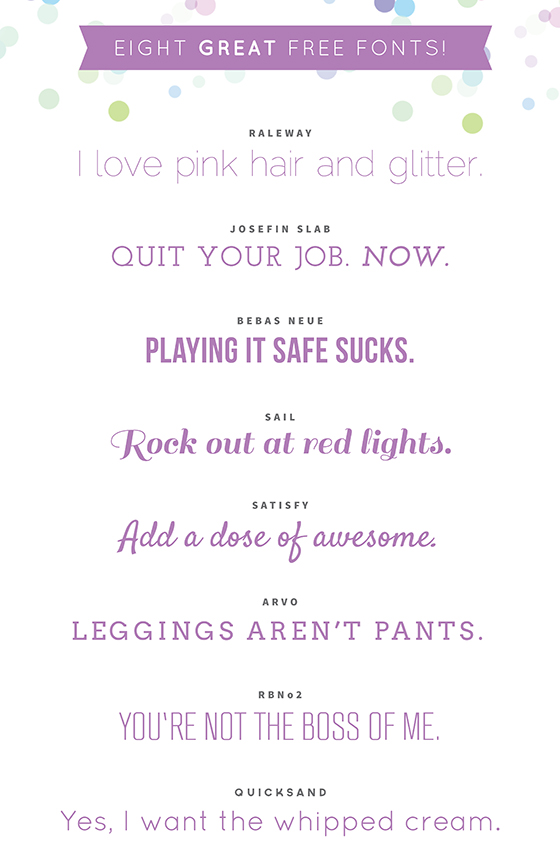 I've recently been on a free font-downloading spree. Nothing beats finding a gem with a price tag of $0. Of course I buy my fair share of fonts and nothing beats the old favorites that stand the test of time, but it's always fun to try something new. Maybe you can find a great use for these freebies.

Just click the name of your favorites and you'll be taken to their online home for a download.
RALEWAY // JOSEFIN SLAB // BEBAS NEUE // SAIL // SATISFY // ARVO // RBNo2 // QUICKSAND

I hope you found this post to be helpful! If you'd like more inspiration delivered straight to your inbox, please sign up for my free emails below and don't forget to say hello in the comments! Awesome!