I want to believe you are the kind of person for which "to" and "from" just isn't acceptable when it comes to your gift tags. I also want to believe that you are the kind of person who is taking advantage of lots of creative people plugging away making some freebie products for you. I want to believe that you understand and "get" my quirky sense of humor. OMG… You are that person?! Fabulous!! Then by all means, download my super adorable, designery and fun printable gift tags! You deserve it. Delight your gift recipients this year! What can you do for me in return? Nothing. What, you insist? Okay how about liking my Facebook page? Follow me on Twitter? Done and done.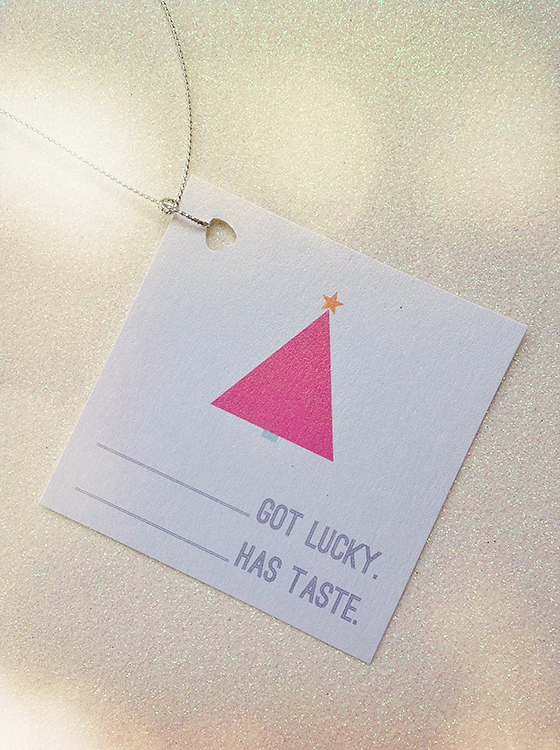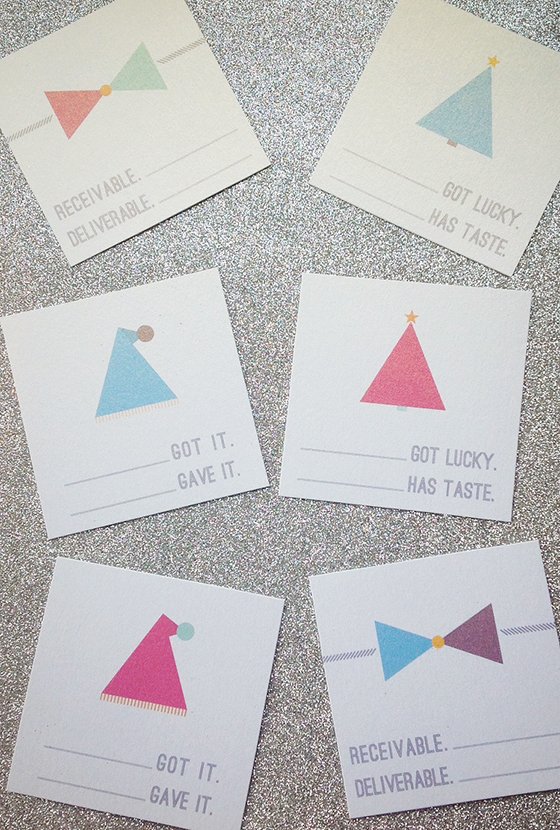 Download your free tags here!
Just load your printer with card stock and send the file to print! Next, use a paper cutter, blade or scissors to trim out the tags. Either tape them to your presents or punch a hole and tie with ribbon. Have fun and enjoy!