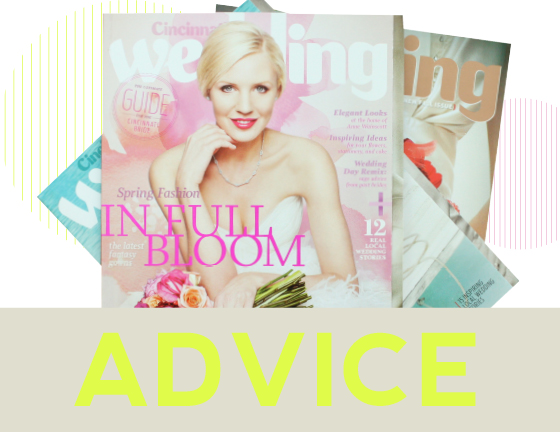 Cincinnati Wedding Magazine leans on professionals in the industry to provide up-to-date information about what today's bride needs and wants. Since I have worked for Cincinnati Wedding for 7+ years up until my departure, it's easy for them to hit me up for the inside scoop. My quirky answers to some of their questions about what pieces you need for your wedding ensemble can be found in the latest issue, seen above. But here are some nuggets I'll share here:

1. Have fun with your save the date! Who says it has to match the invite? The wedding police?
2. You won't have people come to your wedding without an invitation. Duh, right? Make it good.
3. What's trendy this second? Letterpress, gray backgrounds with floral patterns, hand-drawn artwork…
4. This isn't in the article, but my advice is ALWAYS… It's your wedding. Do what YOU want!

Check out some invites by Cormier Creative here.