Today, I'm closing a chapter in what has been my favorite blogging experience. I'm sad to say, that our beloved Poop (my dad) passed away in March very suddenly. Today would have been his 63rd birthday. To honor him, I've created, with the help of my family, the final Poop's Scoop. So without further ado, I give you…
63 THINGS POOP WOULD WANT YOU TO KNOW!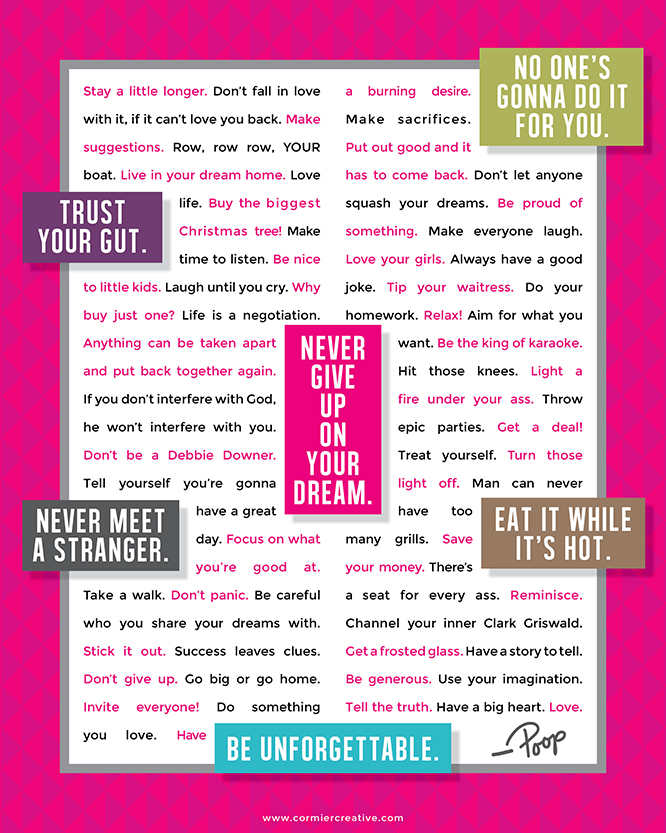 If you liked today's post, please share it and let me know what you think of these 63 bits of wisdom in the comments. Do you have a favorite?